About Honors
Introducing modern wear for the course and beyond.
Golf has a new dress code.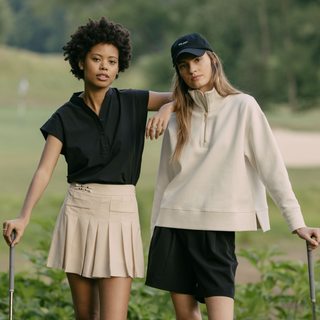 Modern style meets performance
​​We set out to design women's golf and lifestyle apparel that moves, performs and transitions. Well-tailored pieces intended to be worn as a set, as separates or mixed in with your everyday wardrobe.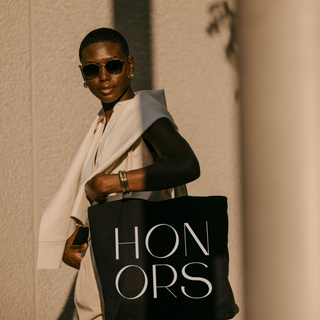 Designed for the sport of life
We are passionate about women and the way they live their lives. Whether on the golf course, out for a meal, in the office, or around town... our pieces are designed to move with you. A collection inspired by where life takes you. The freedom of movement shouldn't harness style but rather complement it.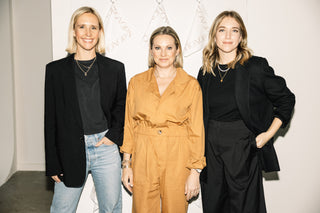 Our Story
We are a company founded by three female golfers, all of whom have had trouble finding golf clothes that actually look good and transition from the course to daily life. For us, the limited options we've had to choose from have been ill-fitting, bright colors and prints that don't match our preferred style and aesthetic. Nor do they complement the rest of our wardrobe. That's when we set out to create something better- focused on style without sacrificing performance... And so began the journey that is, Honors.
It's all in the name
At Honors, we operate with kindness, empathy and respect.  Those pillars helped us choose our name!  We love this sport and want to help it continue to grow.  That means giving you the confidence to look good, feel good, play good…wherever you are in your golf journey. It's your turn.